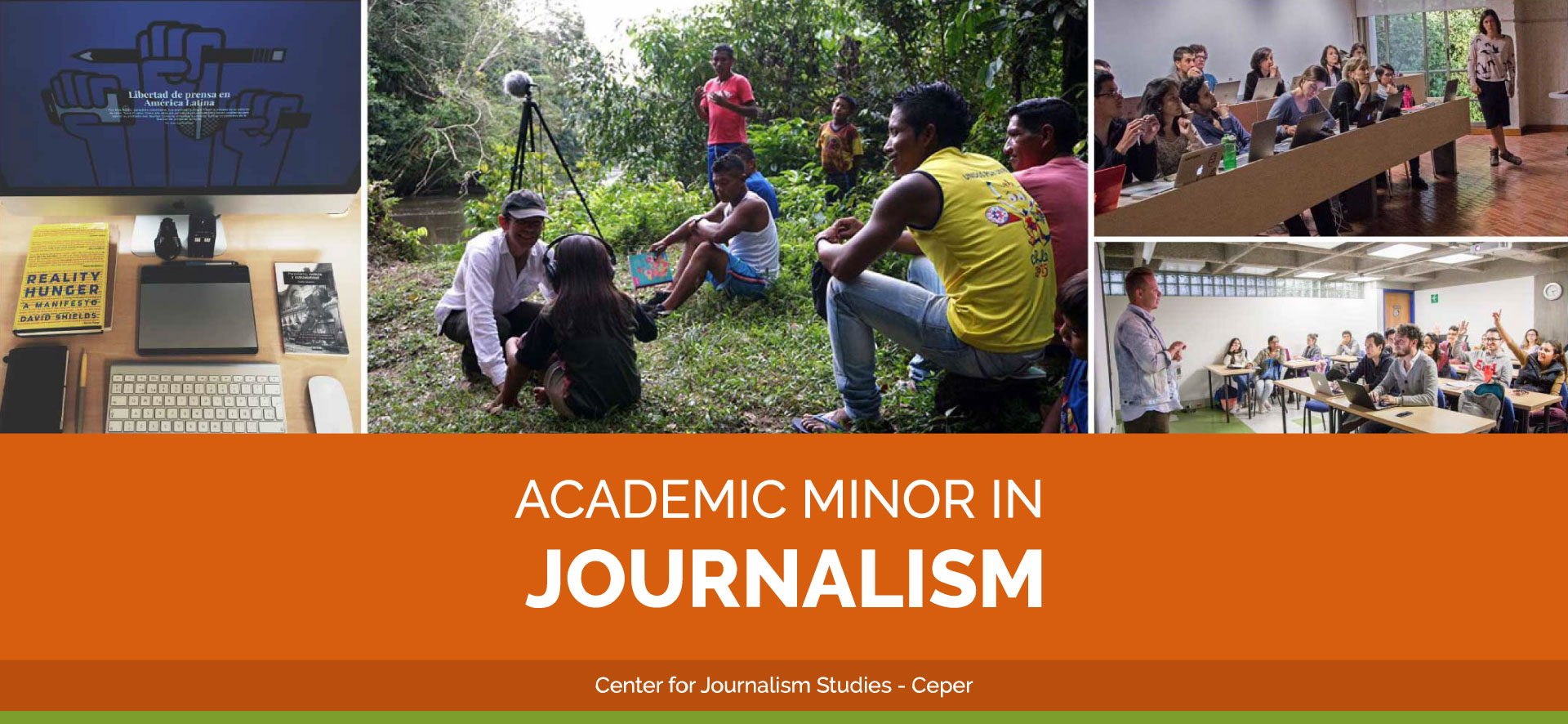 The minor in Journalism offered by CEPER addresses different topics for the students to learn to tell stories in different journalistic genres and formats, as well as reflect on the tensions, intersections, and questions of the relationship between journalism, the media, and the power structures. The minor contemplates two levels of training: a theoretical/reflective one, achieved mainly through the elective courses, and a practical one achieved with the required courses. The minor does not require prior knowledge of journalism and is open to all University students regardless of their major program.
The Minor in Journalism is offered to all undergraduate students at Universidad de los Andes, including students in the Digital Narratives program.
Identify fundamental concepts and criteria for analyzing the media and journalism in its political, social, and cultural dimensions.
Apply the routines of journalistic production, such as research, reporting, writing, and producing journalistic stories in different formats.
There are two scenarios for students who started the Journalism minor in 2018-20 or earlier: Case 1: Students with less than six (6) credits by the end of 201820 must follow the structure of the minor proposed in this reform. The number of credits of the courses at the time the student approved them will be taken into account for completing the 12 credits of the minor, Case 2: Students who by the end of 201820 have six (6) credits or more may finish the minor with the structure prior to this reform, that is: Two required courses: "Media and Power" and "Newsroom" or "Media and Power" and "Chronicles and Journalistic Reports." Three elective courses offered by CEPER for the Journalism Minor in previous semesters or 201910. Those interested in taking courses belonging to the Master's Degree in Journalism (MPER codes) must contact the Academic Coordination to express their interest.